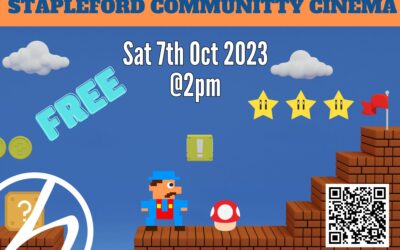 October's movie sees the return of a couple of iconic plumbing bros who need to save the princess. Its gonna be super fun. While working underground to fix a water main, Brooklyn plumbers and brothers Mario and Luigi are transported through a mysterious pipe to a...
All our Community Cinema Events are Free, however you can support this project by buying Refreshments and Snacks from the Café at very resonable price.
We serve Hotdogs for £1.50, Popcorn 75p, Donuts 50p and Hot and Cold Drinks.
We look forward to serving you soon