Church Services
For where two or three are gathered in my name, there am I among them.
Matthew 18:20
If you're new to the Haven, first off, let us say welcome!
We believe that attending a Church meeting should be enjoyed, not endured. We aim to make all our gatherings fun and friendly, but most of all authentic and relevant, so that anyone who joins us can experience how Christianity can make a difference in our everyday lives.
Even if you've been a Christian for decades, coming to a new Church can often feel daunting. There may be loads of questions that you want to ask. So please don't hesitate to contact us. We're a contemporary Church with a heart for our community.
Our friendly team of volunteers will meet you at the door, they can direct you to our cafe, main auditorium or Kids Church spaces.
When and where do we meet?
Our Sunday morning services are broadcast live and remains online if you are unable to attend in person. However we a very much a local church, and there is no substitute for gathering in person.
We meet up every Sunday at 10:30 am. You can find us at the Haven Centre on Wadsworth Road in Stapleford. (NG9 8BD)
Important things to know for your first visit
Wear whatever you feel comfortable in. When gathering we want everyone to feel comfortable. You are welcome to just be you, come as you are.
Feel free to sit where you like! When you arrive you should recieve a warm welcome. Our welcome team will direct you in to the Church and introduce you to one of our regulars in case you have any questions. You may sit with them, or wherever you feel comfortable.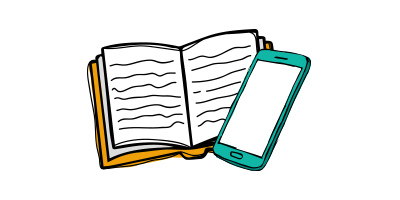 You don't need a Bible. We will read the scriptures from the front. If you want bring a Bible that's fine. We normally use the ESV version, but any Bible in modern English will work. If you're interested, Bible Gateway has a free Bible app!
There are some key elements you will always see as part of our Sunday Services.
Worship is a massive part of who we are. Our worship is demonstrated by the singing of songs that talk about the character of God and thank Him for who He is and what He's done for us. The songs are led by our band who just love to sing. Our sung worship will normally last for 30 – 40 mins. We love to worship!
During each of our services you will hear a message that is rooted in the teachings of the Bible.
The message will normally last around 30 minutes.
Drinks are available before and after each service, we would love you to stay for a free cup of tea or coffee from the café, if you are new to Church, don't leave without saying hello to someone!
The Haven online provides you with support and encouragement in your journey of faith. You can find our online church channel for live broadcasts, find pretty much everything we have done on our YouTube channel and even connect with us on Facebook.